Synthesis and investigation of properties of a new copolymer used as a flocculant, structure-forming agent and biocidal material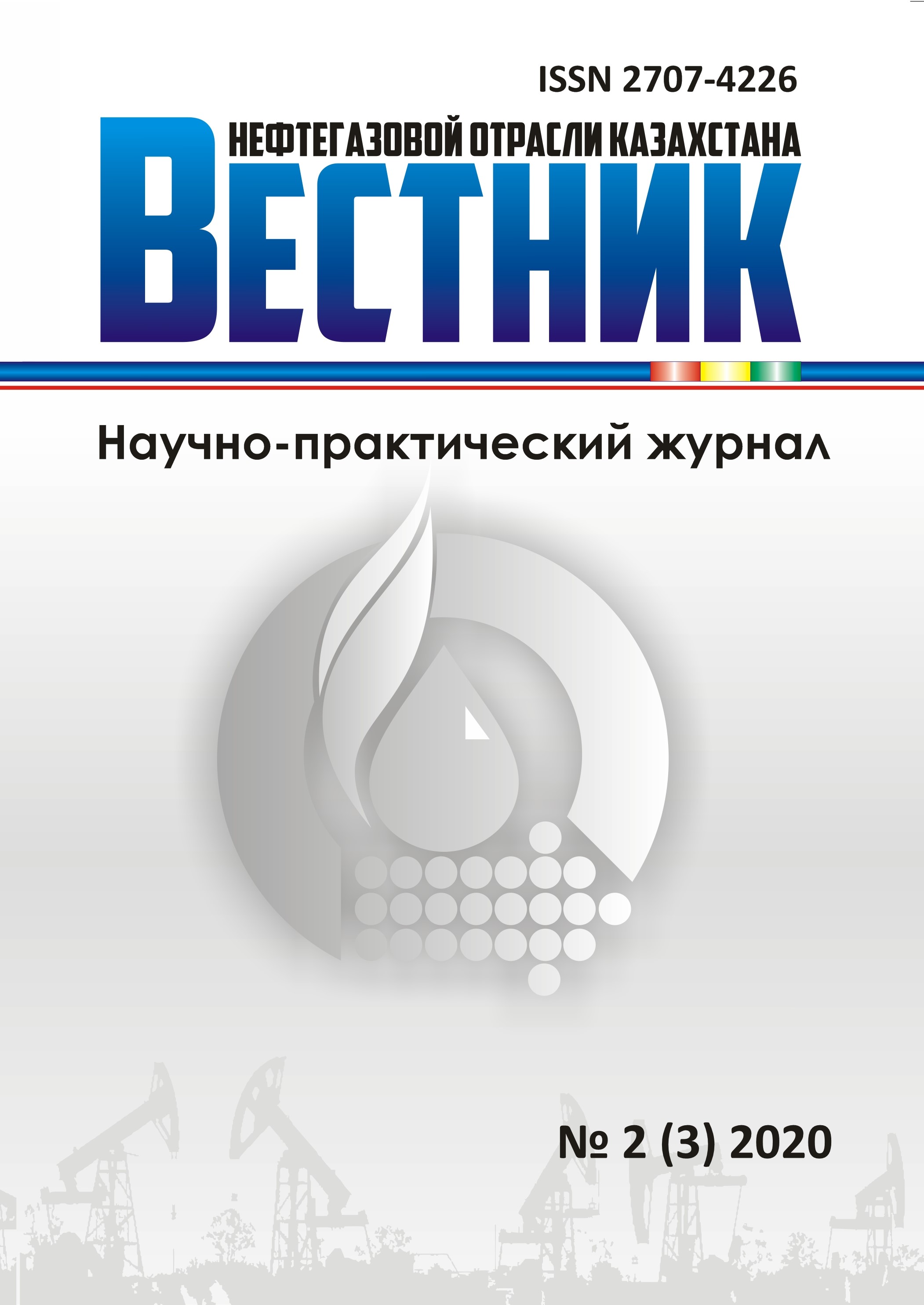 Abstract
Nowadays water-soluble polymers play a significant role in many branches of science and can be used as flocculants for wastewater treatment, as well as biocidal materials for inhibiting the growth of corrosive microorganisms, in particular against sulphate-reducing bacteria. The objects of research are synthesized new polymeric surfactants (poly-surfactants) – copolymers of N, N-dimethyl-N, N-diallylammonium chloride with N – [(3-trimethylamino) propyl]methacrylamide (DMDAAH –TMAPMA). The molar composition and structure of the synthesized copolymers were proved by methods of conductometric titration, FTIR and NMR spectroscopy.
About the authors
Атырауский филиал ТОО «КМГ Инжиниринг»
Author for correspondence.
Email: telmanova.n@llpcmg.kz

инженер департамента бурения и ремонта скважин
Kazakhstan, г. Атырау
Атырауский филиал ТОО «КМГ Инжиниринг»
Email: gabdullin.a@llpcmg.kz

заместитель директора филиала по производству
Kazakhstan, г. Атырау
Атырауский филиал ТОО «КМГ Инжиниринг»
Email: kussaimov.B@llpcmg.kz

управляющий директор департамента по бурению и ремонту скважин
Kazakhstan, г. Атырау
References
Кульский Л.А., Строкач П.П. Технология очистки природных вод. – Вища школа, Киев, 1986, 352 с.
Небера В.П. Флокуляция минеральных суспензий. – Недра, Москва, 1983, 288 с.
Вейцер Ю.И., Минц Д.М. Высокомолекулярные флокулянты в процессах очистки природных и сточных вод. – Стройиздат, 2-издание, Москва, 1984. 202 с.
Бектуров Е.А., Кудайбергенов С., Хамзамулина Р.Э. Катионные полимеры. – Наука, Алма-Ата, 1986, 160 с.
Слипенюк, Т. С. Влияние полимеров на образование флокуляционных структур в суспензиях бентонитовой глины. – Коллоидный журнал, № 1, 1998, 70–72 с.
Bratby J. Coagulation and Flocculation in Water and wastewater Treatment. – IWA Publishing, London, Seattle, (2006), 538 p.
Николаев А.Ф. Охрименко Г.И. Водорастворимые полимеры. – Химия, Ленинград, 1979, 144 с.
Мягченков В.А., Баран А.А., Бектуров Е.А., Булидорова Г.В. Полиакриламидные флокулянты. – Казанский государственный технологический университет, Казань, 1998, 288 с.
Фрог Б.Н., Левченко А.П. Водоподготовка. – Под ред. Г.И. Николадзе, 1996, 680 с.