Deep oil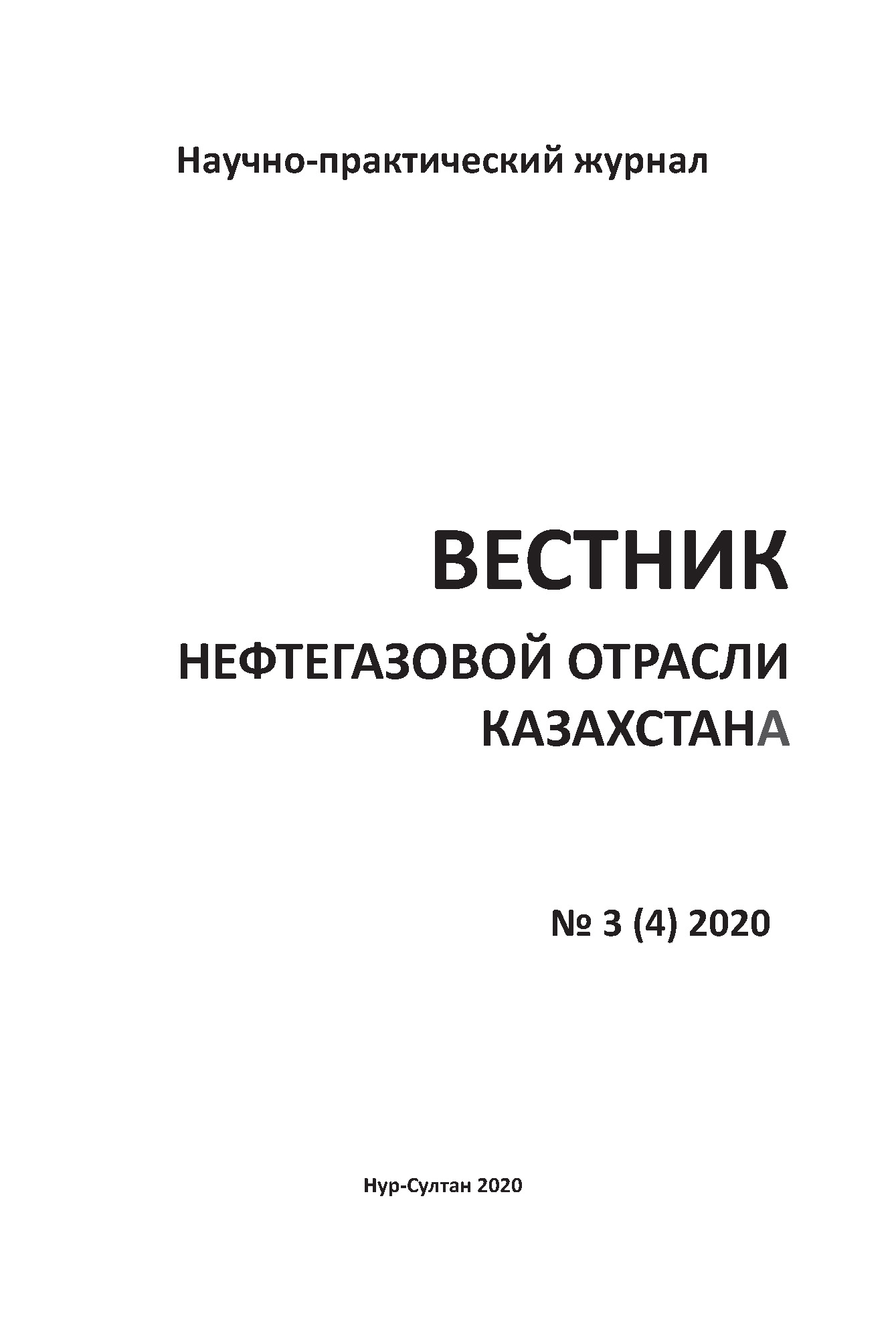 Abstract
Regardless of the direction of development and changes in the energy sector, the World's economies will rely primarily on natural resources for at least the next 20 years and very likely beyond. Actually, the resources of hydrocarbons «in place» in comparison with consumption are almost inexhaustible, so the question is only in the cost of production. For this reason, the exploration for new commercial fields that can «withstand» price volatility over a long period of time will play a critical role. At the same time, one of the most promising areas is the exploration of the new super-deep (more than 6000 m.) oil and gas accumulations.
The information presently accumulated by geologists allows a high probability of finding profitable reserves, including liquid hydrocarbons, in ultra-deep horizons that were previously considered non-perspective due to extremely adverse thermobaric conditions. Commercial oil and gas potential of various sedimentary formations in such conditions is established for more than 70 basins around the world. There are large and giant gas, gas condensate, oil and mixed «phase-heterogeneous» fields, of which more than 1,200 are already being developed. Over the past 10 years, the most significant success has been achieved in the Gulf of Mexico (USA, Mexico), the Tarim and Sichuan basins (China), the South Caspian basin (Azerbaijan, Russia and Kazakhstan), the Santos basin (Brazil), and the Arab basin (Middle East). More than 120 hydrocarbon fields were discovered and most of them have yet to prove their commerciality.
Pre Caspian basin is one of the most prospective regions, where deep horizons are poorly explored. For a better understanding of its potential, statistics on 106 clastic and 36 carbonate fields was collected, and 22 Paleozoic basins were considered as analogs. Data from 15084 documents with varying degrees of significance was taken into consideration; and elements of Artificial Intelligence (AI) processing were applied. Their simultaneous interactive analysis allowed to identify several possible analogues for Pre-Caspian basin and to justify the exceptionally high perspectives of its ultra-deep horizons.
Many analysts identify three strategic directions for E&P activities. The first type includes new perspective horizons in new basins, the second direction is associated with new reservoirs in already known oil and gas basins, and the last, third type includes prospects in already known productive sections of previously explored basins. Pre Caspian basin to some extent, corresponds to all three groups, but mainly – to the second and third. Main interest is associated with well-studied Devonian reservoirs on the periphery, rapidly dropping towards the center of the basin, or with almost unexplored to date lower Paleozoic horizons. This article opens a series of publications devoted to the topic of discovery and development of ultra-deep hydrocarbons.
About the authors
АО «Разведка и Добыча «КазМунайГаз»
Author for correspondence.
Email: k.iskaziyev@kmgep.kz

канд. геол.-мин. наук, профессор, генеральный директор Председатель Правления
Kazakhstan, Нур-Султан
Noble Energy
Email: shadow63raven@yandex.ru

канд. геол.-мин. наук, старший советник, петрофизик
United States, Houston, Texas
РГУ нефти и газа им. Губкина
Email: khafizov@gubkin.ru

докт. геол.-мин. наук, профессор, заведующий кафедрой поисков и разведки нефти и газа
Russian Federation, Москва
References
Fracalossi F., Miles S., Latham A., Exploration future economics benchmarking. - Wood Mackenzie Asset Report, 2020.
Hook M., Hirsch R., Aleklett R. Giant oil field decline rates and their influence on world oil production. - Energy Policy, v. 37(6), 2009, p. 2262-2272.
Capital Market Outlo. - Merril Linch, Sept. 28, 2020.
Chevron to acquire Noble. - Press-release, Wood Mackenzie, July 2020.
Occidental to buy Anadarko. - Press-release, Wood Mackenzie, May 2019.
Wang Z.M. Formation mechanism and enrichment regularities of Kelasu subsalt deep large gas field in Kuqa Depression, Tarim Basin. - Natural Gas Geoscience, 2014, 25(2), pp. 153-166.
Wu M.D. Sichuan Basin. - Proceedings of Schlumberger Well Evaluation Conference, China, 1985, p. 31-36.
Mao Y.K., Zhong D.K., Neng Y., Zhang C.W., Liu Y.L., Wang A. et al. Fluid inclusion characteristics and hydrocarbons accumulation of the Cretaceous reservoirs in Kuqa foreland thrust belt, Tarim Basin, Northwest China. - J China U Min Techno, 2015, 44 (6), p. 1033-1042.
Zhu G.Y., Yang H.J., Su J., He K., Han J.F., Gu L.J. True exploration potential of marine oils in the Tarim Basin. - Yanshi Xuebao, 2012, 28 (3), p. 1333-1347.
Zhu G. et al. Potential and favorable areas of petroleum exploration of ultra-deep marine strata more than 8000 m deep in the Tarim Basin, Northwest China. - J. of Natural Gas Geoscience, 2018, 3, p. 321-337.
The Future of Oil and Gas Exploration. - Seminar IHS Markit, 2020, February, 20.
Lyell C. Principles of Geology.3 vols. - Murray, London. 1830-1833.
Лайель Ч. Основные начала геологии или новейшие изменения земли и её обитателей. Пер. с англ. - Изд. А. Глазунова, 1866. 462 с.
Принцип развития и историзма в геологии и палеобиологии. Сборник научн. трудов. - СО АН СССР, «Наука», Новосибирск, 1990, 339 с.
Hutton J. Theory of the Earth with proofs and illustrations. In four parts. - Edinburgh,1795, Vol. I.
Архангельский А.Д. Верхнемеловые отложения востока Европейской России - Материалы для геологии России, 1912, т. 25, 631 с.
Страхов Н.М. Основы теории литогенеза. Том 1. Типы литогенеза и их размещение на поверхности Земли. - Изд. АН СССР, Москва, 1960, 231 с.
Страхов Н.М. Основы теории литогенеза. Том 3. Закономерности состава и размещения аридных отложений. -Изд. АН СССР, Москва, 1962, 550 с.
Digital Analogue Knowledge System. - Материалы сайта https://www.ccreservoirs.com/
Geologic data - Geofacets TM. - Материалы сайта
Elsevier Solutions. - Материалы сайта https://www.elsevier.com/en-gb/solutions/geofacets
Scotese C.R. Permo-Triassic Boundary (251 Ma). - PALEOMAP PaleoAtlas for ArcGIS, 2013, v. 4, Late Paleozoic.
Scotese, C.R., Late Middle Permian (263.1, Capitanian). - PALEOMAP PaleoAtlas for ArcGIS, 2013, v. 4, Late Paleozoic.
Lopez-Gamundi O., Buatois L. A. Late Paleozoic glacial events and postglacial transgressions in Gondwana. - Special Paper of the Geological Society of America, 2010, p.5-8.
Energy Map Services. - Материалы сайта https://energydataservices.ihsenergy.com/ portal/Home/#forward
Simon Flowers How explorers can make money - three strategies. - Wood Mackenzie, 2019.
Southgate P.N., Kennard J.M., Jackson M.J., O'Brien P.E., Sexton M.J. Reciprocal lowstand clastic and highstand carbonate sedimentation, subsurface Devonian Reef Complex, Canning Basin, Western Australia. - Carbonate Sequence Stratigraphy: Recent Development and Applications. AAPG. Memoir AAPG, Tulsa, 1993. p. 157-179.
Лукин А.Е., Щукин Н.В., Лукина О.И., Пригарина Т.М. Нефтегазоносные коллекторы глубокозалегающих нижнекаменноугольных комплексов центральной части Днепровско-Донецкой впадины - Геофизический журнал, 2011, т. 33., № 1, с.3-27.
Лукин А. Е. Углеводородный потенциал больших глубин и перспективы его освоения в Украине. Геофизический журнал, 2014, т. 36, № 4, с.32-37.
Pang Xiongqi, Wang Wenyang, Wang Yingxun, Wu Luya. Comparison of otherness on hydrocarbon accumulation conditions and characteristics between deep and middle-shallow in petroliferous basins. - Acta Petrolei Sinica, 2015, 36(10), p.1167-1187.
Xu Chunchun, Zou Weihong, Yang Yueming, Duan Yong, Shen Yang, Luo Bing, Ni Chao, Fu Xiaodong, Zhang Jianyong. Status and prospects of deep oil and gas resources exploration and development onshore China. - Journal of Natural Gas Geoscience, 2018, Volume 3, Issue 1, p. 11-24.
Guo Xusheng, Dongfeng Hua, Yuping Li, Jinbao Duan, Xuefeng Zhang, Xiaojun Fan, Hua Duan, Wencheng Li. Theoretical Progress and Key Technologies of Onshore Ultra-Deep Oil/Gas Exploration. - Engineering, 2019, 5, р. 458-470.
Du Jinhu, Xianzheng Zhao, Yiming Zhang, Ruifeng Zhang, Lanzhu Cao, Jianzhang Tian. Great discovery made in risk exploration of Niudong l well and its significance. - China Pet. Explor., 2012, 1, p. 1-7
Van S., DeWitt C. Depositional Topography - Examples and Theory, Bull. Am. Assoc. Petrol. Geol., 1958, v. 42, n. 8, p. 1897-1913.
Ahr, W. M. The carbonate ramp: An alternative to the shelf model. - Gulf Coast Assoc, 1973, v. 23, p. 221-225.
Harper B. B., Puga-Bernabeu A., Droxler A., et al.. Mixed Carbonate-Siliciclastic Sedimentation Along the Great Barrier Reef Upper Slope: A Challenge To the Reciprocal Sedimentation Model. - Journal of Sedimentary Research, 2015, 85(9), p. 1019-1036.
Handford C. R. Sedimentology and Genetic Stratigraphy of Dean and Spraberry Formations (Permian), Midland Basin, Texas. - AAPG Bulletin, 1981, 65 (9).
Supplementary files
Supplementary Files
Action