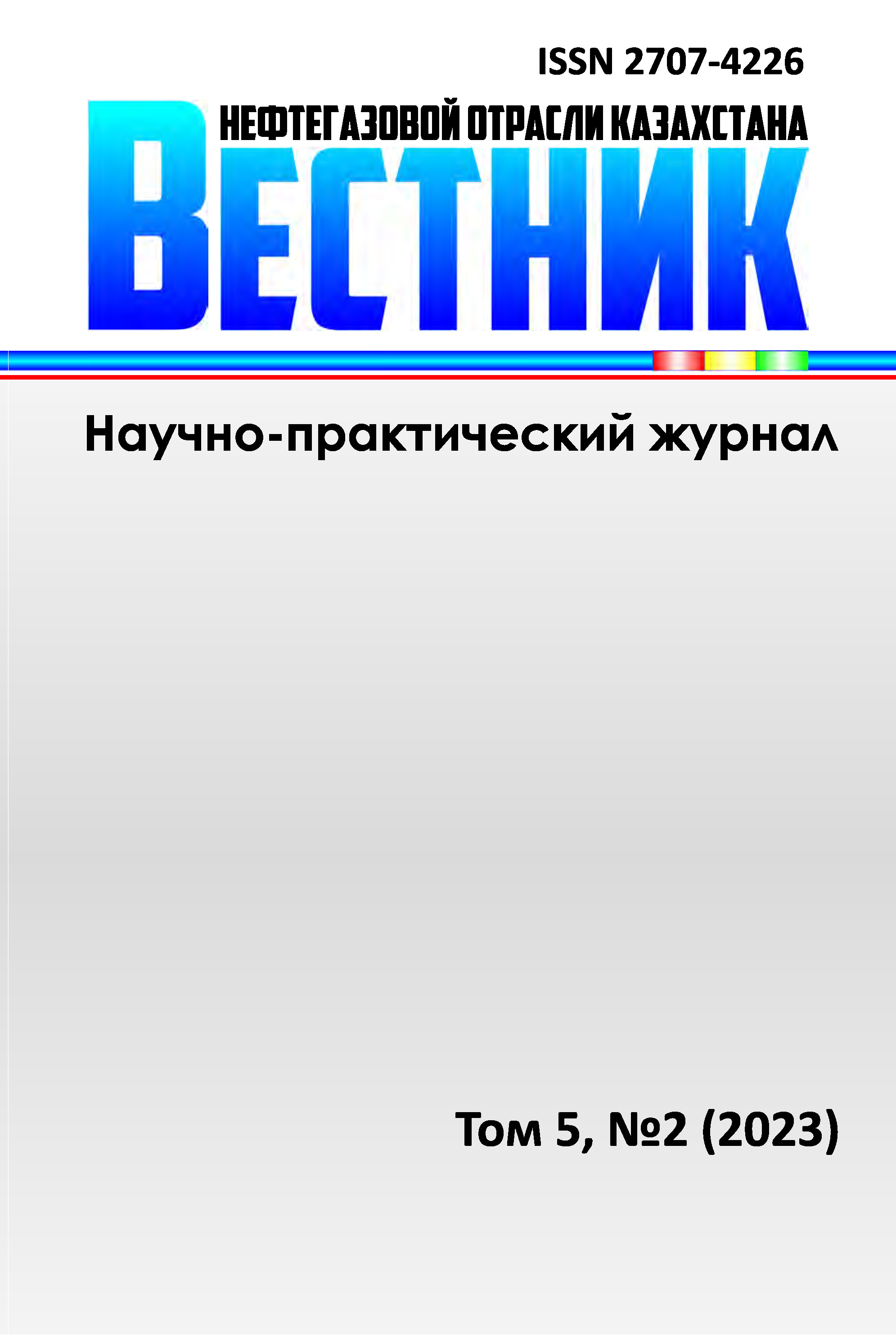 Kazakhstan journal for oil & gas industry
Peer-review scholarly journal.
Editor-in-chief
Founder & Publisher
About
The aim of this peer-review scientific journal is to highlight problems and issues in the development of the oil and gas industry, it publish articles on effective technologies, innovations, scientific and technical solutions in the oil and gas industry.
The journal allows specialists to quickly receive information about new theoretical and applied research, provides an opportunity for dialogue between production workers, specialists and scientists of the oil and gas industry with the general public, as well as the opportunity to disseminate experience of innovations, scientific and technical solutions for the oil and gas industry, employees of the oil and gas industry of all countries and accepts for publication scientific reviews, research results and brief messages on new scientific research and achievements in practice.
The audience of the journal includes specialists from the oil and gas industry, researchers, students, postgraduates and undergraduates, and educational staff.
The objective of the journal is to provide the scientific community, industrial enterprises, undergraduate and graduate students, and business representatives with the results of scientific research and applied developments in the main areas of the Oil & Gas industry such as:
hydrocarbon prospecting and exploration,
oil and gas field development and operation,
mathematical modeling of geological reservoir structure and filtration processes,
oil and gas production engineering and technology,
well product treatment,
physical and chemical oil increase methods,
ecology and economics.
Types of accepted articles
Reviews
Systematic reviews and metaanalysis
Original researches
Technical Reports
Datasets
Short communications
Letters to the editor
Editorials
Publication & Distribution
Quarterly, 4 issues per year.
Platinum Open Access (no Article Processing Charges fom authors)
Under the Creative Commons Attribution-NonCommercial-NoDerivatives 4.0 International License (CC BY-NC-ND 4.0).
---
Current Issue
Vol 5, No 2 (2023)